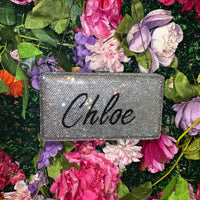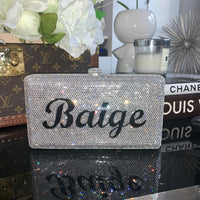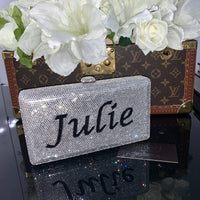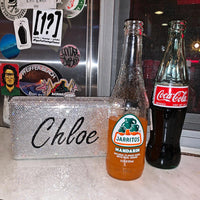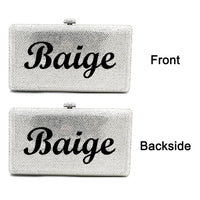 Custom Personalized Crystal Clutch
Beautiful glass crystal clutch personalized with your name or phrase of your choosing! Will confirm personalization after order is placed. 
Measurements : 8 x 4.25 x 1.5"
*Please allow 4 - 6 weeks for receipt as merchandise is custom made abroad to your specifications and must go through customs. Personalized merchandise CANNOT be cancelled.  Any orders cancelled will not be refunded.